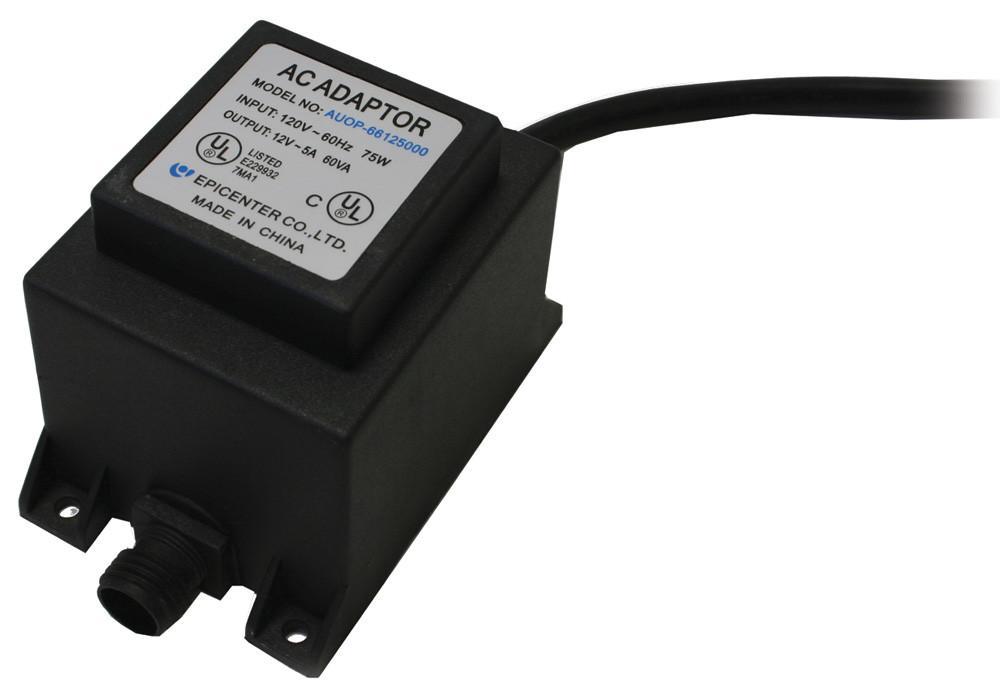 (NON-MEMBER PRICE)

Click Here to Sign up
$ 0.00
Aquascape 12 Volt Transformers
Model: 98375
Aquascape's 12 Volt transformers are designed to work with their low-voltage LED and halogen lights.  The transfomer is available in 3 sizes, 6-Watt, 20-Watt, and 60-Watt.

They're UL listed and durable enough to be used outdoors.  Aquascape designed the low voltage system to be easy to install.

The 20 and 60 Watt transformers come with one 6' power cord (with quick connect).  The 6-watt version comes with a quick connect plug attached to the side.  The quick connects allow you to hook the transformer up easily to Aquascape's low-voltage lights.  To add more than one light, a 3-way splitter can be attached. 

Does not include a timer so you'll want to use a photocell, separate timer or a switched outlet.  Aquascape also has a 60-Watt transformer available that comes with a photocell.

Manufacturer's Description
6 Watt 12 Volt Transformer to be used with the 1-Watt 12 Volt LED Bullet Spotlight, 3-Watt 12 Volt LED Bullet Spotlight and the 1-Watt 12 Volt LED Waterfall Light. Aquascape manual series transformers feature a 6' cord and durable epoxy sealed housing. This transformer can be used with all 12v lighting that includes screw on quick connectors. A great transformer to use when manual on/off operation is desired.