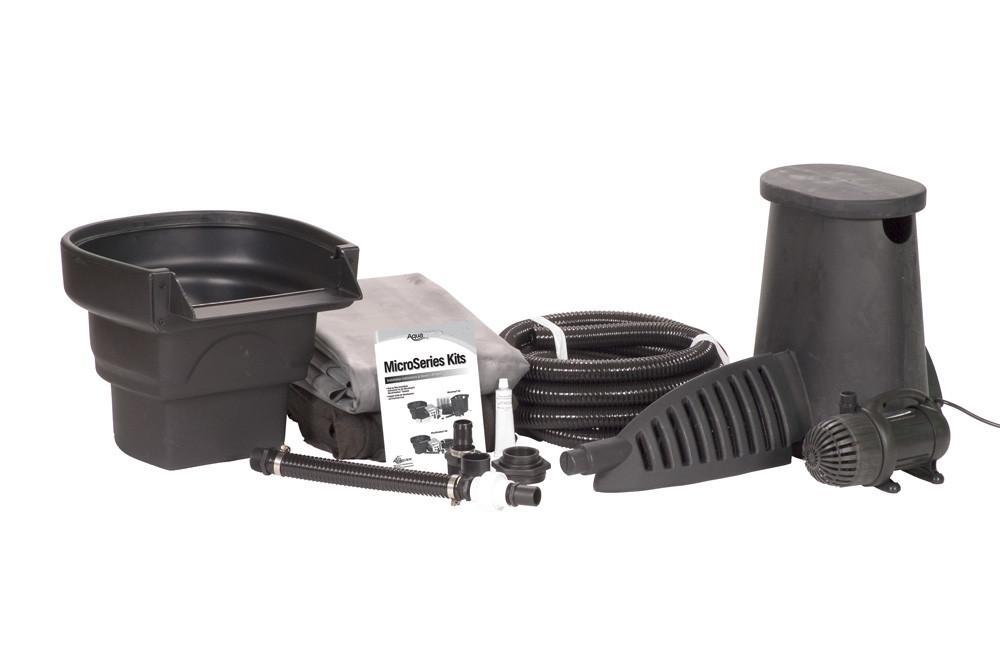 (NON-MEMBER PRICE)

Click Here to Sign up
$ 0.00
Aquascape MicroPondless Waterfall Kit
Model: 99769
Aquascape's hugely popular MicroSkim is a professional-grade skimming system available for DIY prices and featuring DIY-level design simplicity. It's the perfect solution for ponds up to a thousand gallons.
Debris Net and Filter Brushes provide great mechanical filtration
Rounded housing design and extra-durable lid for strength to protect your components
Manufacturer's Description
Ideal for ponds up to 1000 gallons. Features and benefits: Durable Lid - Provides protection of filter components. Debris Net - Traps larger leaves and debris. Filter Brushes - Provides additional mechanical filtration. Skimmer Door - Skims the surface of the pond. Microskim - Housing design is rounded; creating strength and durability. MicroSkim offers professional grade features and quality for the DIY market ... no wonder it's so popular!