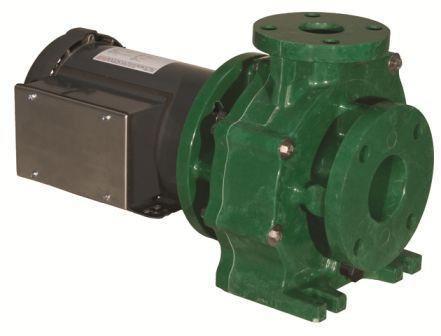 (NON-MEMBER PRICE)

Click Here to Sign up
$ 0.00
Sequence Titan with Flange Kit
Model: 12000SEQ21
| | | | |
| --- | --- | --- | --- |
| MODEL | 12000SEQ21 | 18000SEQ45 | 31500SEQ180 |
| INLET | 3" | 3" | 3" |
| DISCHARGE | 2" | 2" | 2" |
| MAX FLOW (gph) | 12500 | 18400 | 32000 |
| MAX HEAD (feet) | 21' | 45' | 180' |
| MAX POWER (watts) | 845 | 2110 | 13000 |
| MAX CURRENT (amps) | 6.0 | 10.8 | 36.0 |
| @ (volts) | 230 | 230 | 230 |
| MOTOR HP | 3/4 | 3 | 15 |
| MOTOR ENCLOSURE | TEFC | TEFC | TEFC |
| PHASE | SINGLE | SINGLE | SINGLE |
12000SEQ21 and 18000SEQ45 available in 115V or 230V
31500SEQ180 available only in 230/460V 3 phase.
12000SEQ21 supplied with 115V or 230V cordset.
Made in the USA. 
Sequence® EFFICIENCY.  It's the name of the game. 
Manufacturer's Description
As large water features and high turnover requirements continue to gain popularity, the cost of energy does not! Introducing the Sequence Titan series: Imagine 12,000 gph for less than 845 watts! THE HIGHEST EFFICIENCY PUMPS available for water garden applications - where you need them most, in high flow! With flow rates between 12,000 and 32,000 gph and head capabilities between 21 and 180 feet, the Sequence Titan series is sure to cover most large scale water feature requirements.