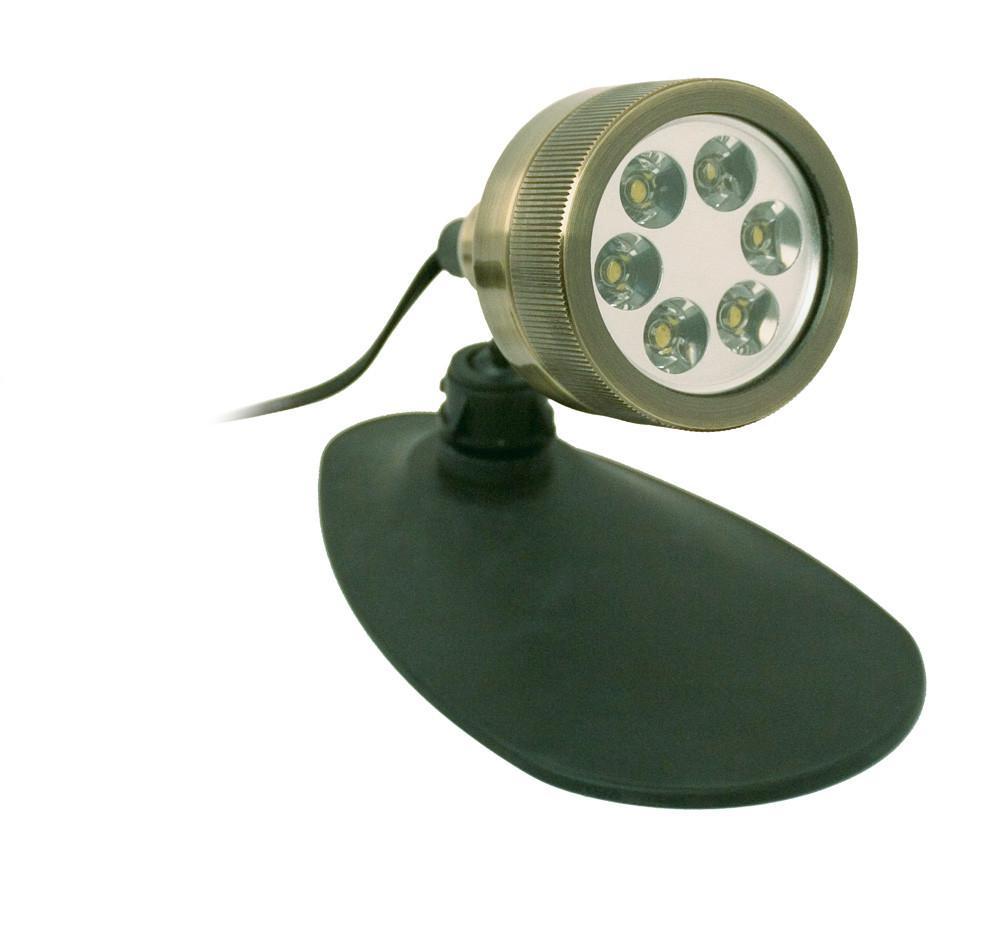 (NON-MEMBER PRICE)

Click Here to Sign up
$ 0.00
Aquascape 6-Watt LED Pond & Landscape Spotlight
Model: 84002
Aquascape's 6-Watt LED Spotlight is perfect for lighting entire areas of your yard or water garden.  These lights can also be used to illuminate large trees.

Don't let the electricity sipping 6 watts fool you, this spotlight produces the same lumens as a 50 watt halogen light.  The 6 energy efficient LED's the light uses were also designed to produce a natural warm white light similar to halogen lights, instead of the artificial looking blue tinted light that many cheaper LED's produce. 

The bronze finish is another detail that some of our customers have mentioned they like. 

This spotlight can be completely submerged under the water or used out of the water.  There are two mounting options included, a stake and an adjustable stand.  It comes with a 15' power cord with quick connects (the quick connects can be removed if needed to work with your transformer).

The transformer is sold separately.  The light measures 3.25" in diameter and is 4.25" long.  It weighs 2 pounds.

Aquascape's 6 Watt Spotlight ships for free.

Manufacturer's Description
The Aquascape 6-Watt LED Spotlight is energy-efficient yet powerful enough to light a large tree or large portion of your water garden. Equally bright output as standard 50-watt halogen bulbs, but at only 6 watts! For use in or out of the water. Includes two different mounting platforms, adjustable stand and stake. Comes standard with six, high-output warm, white LED bulbs. Replaceable bulb is available in white. 15' cord with quick connect plug is included.