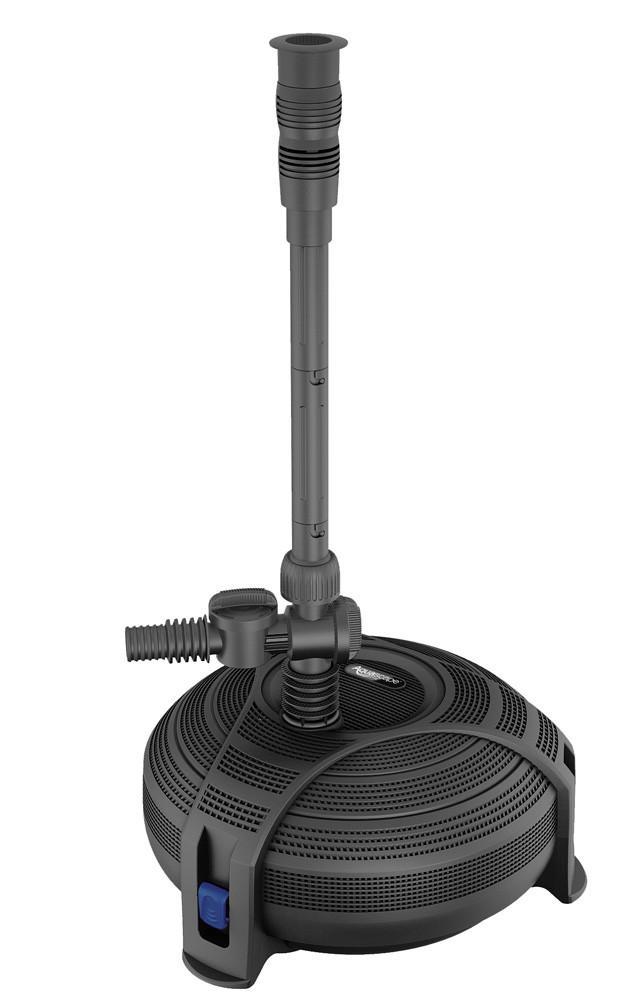 (NON-MEMBER PRICE)

Click Here to Sign up
$ 0.00
Aquascape Aquascape AquaJet Pumps
Model: 91015
Aquascape's AquaJet pump kits are an easy way to add a fountain to your pond.

This is a particularly versatile submersible pump because it has a built in diverter valve allowing you to not only have a cool looking fountain, but also to power a small waterfall, filter, or ornaments like pond spitters.

The AquaJet is built to last (3 year warranty)
The mag-drive motor is durable, easy to maintain, and energy efficient (uses hundreds of dollars less in electricity per year than normal pond pumps)
No oil is used in this pump, eliminating potential contamination
The cage-free system is designed to prevent clogging

Some customers use the AquaJet fountain to keep away predators like cranes.  The splashing water creates an area where birds don't want to go and fish can hide.
Manufacturer's Description
AquaJet fountain and filter pumps are the complete solution for small to medium-size ponds or ponds up to 4000 gallons. This all-in-one kit provides a stunning water fountain with the choice of 3 included fountain heads. Integrated, diverter valve supplies water to a small waterfall, external filters or spitting ornaments. This combination of energy-efficient performance, and flow and ease of maintenance make this pump and fountain kit the ideal choice for discriminating pond owners.