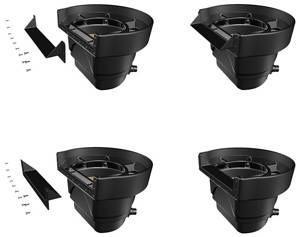 (NON-MEMBER PRICE)

Click Here to Sign up
$ 0.00
Aquascape MicroFalls Lip (G2)
Model: 99791
The MicroFalls Rock Tray easily snaps into your MicroFalls waterfall filter to give you space above the waterline for plants, gravel, soil, or maybe a garden gnome. It's a quick and easy way to blend your MicroFalls waterfall into its surroundings to create an even more beautiful and natural waterfall while still allowing you the filtration and easy maintenance that the MicroFalls filter gives your pond.

Manufacturer's Description
Help to naturalize your MicroFalls Filter by adding the MicroFalls Rock Tray. This tray holds rocks, plants, and gravel.