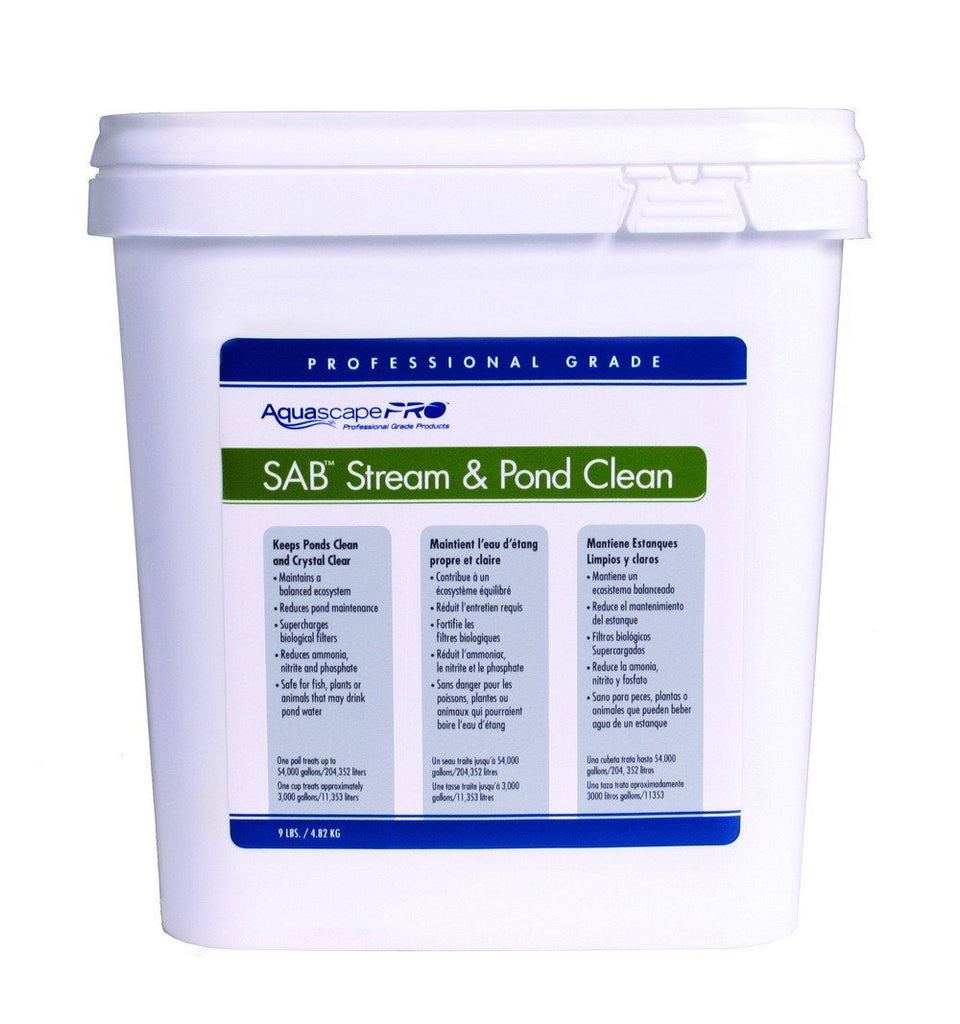 (NON-MEMBER PRICE)

Click Here to Sign up
$ 0.00
Aquascape SAB - String Algae Buster Stream and Pond Cleaner
Model: 98898
SAB is often referred to as a miracle product! The concentrated enzymes & bacteria work together to create the necessary balance your pond needs. Aquascape's SAB Extreme is double concentrated to break down debris and clean your water. String Algae Buster (SAB) destroys the micro-nutrients that are the food source for algae.
New - 100% additional phosphate binder 
Decreases pond maintenance - More time to enjoy your water garden!
Keeps your ecosystem balanced
Pond stays clean & water clear
Phosphates, nitrates & ammonia levels are decreased
Won't harm your fish or pets that might drink your pond water - Plant safe
4.4 ounce size treats up to 1,300 gallons
8.8 ounce size treats up to 2,700 gallons
1.1 pound size treats up to 5.600 gallons
7 pound size treats up to 33,800 gallons
9 pound Pro treats up to 54,000 gallons
When starting to use SAB (Or if water need help!) add two scoops for each 1000 gallons of pond water.  We add SAB (one scoop per 1000 gallons) every two weeks for the entire season.
Manufacturer's Description
SAB Stream and Pond Clean contains pure strains of concentrated beneficial bacteria and enzymes. Ideal for breaking down debris in ponds, streams and waterfalls. This combination of natural cleaners helps to maintain a strong biological balance in your pond.