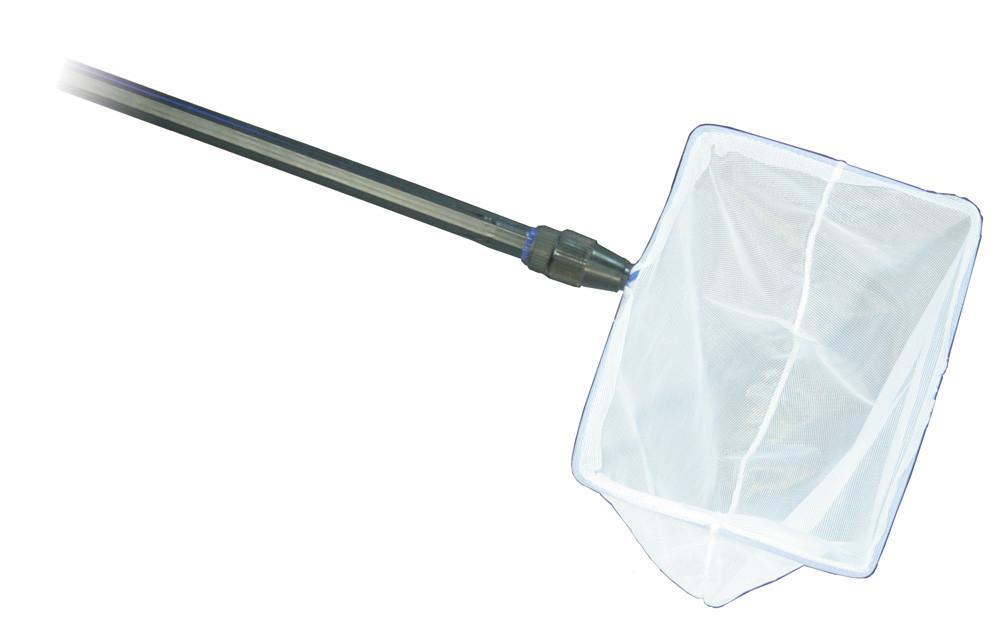 (NON-MEMBER PRICE)

Click Here to Sign up
$ 0.00
Aquascape Small Pond Skimmer Net with Extendable Handle
Model: 98559
This skimmer net is perfect for skimming out a pond with lots of plants, rocks, or just for very small ponds. The head is only twelve inches by seven inches, allowing it to fit comfortably in tight spaces, such as between lily pads or around features, while the handle extends to a full 63 inches, giving it great reach. Save yourself a lot of time and energy with this small, high-quality skimmer net.
Twelve by seven inch net head
Telescoping handle extends from 32 to 63 inches
Light but durable mesh head makes cleaning your pond a breeze
Manufacturer's Description
This net is great for tight spaces or great for children to lend a helping hand with maintaining the pond.