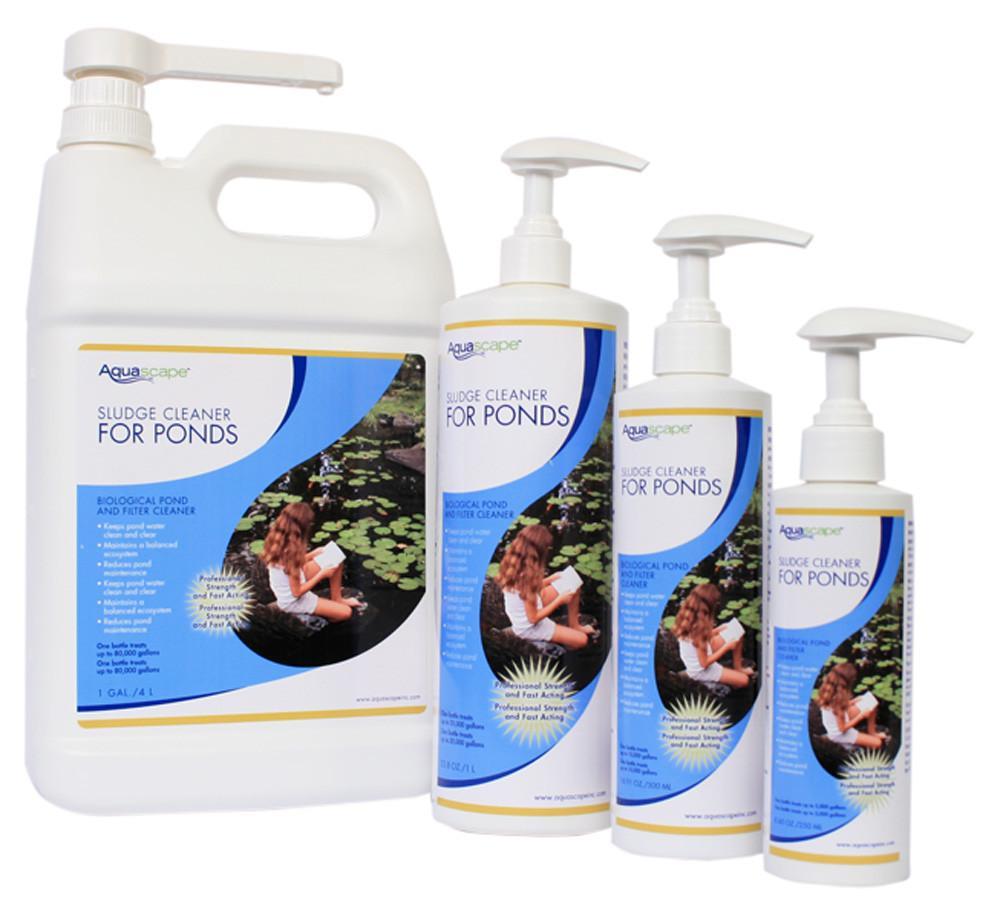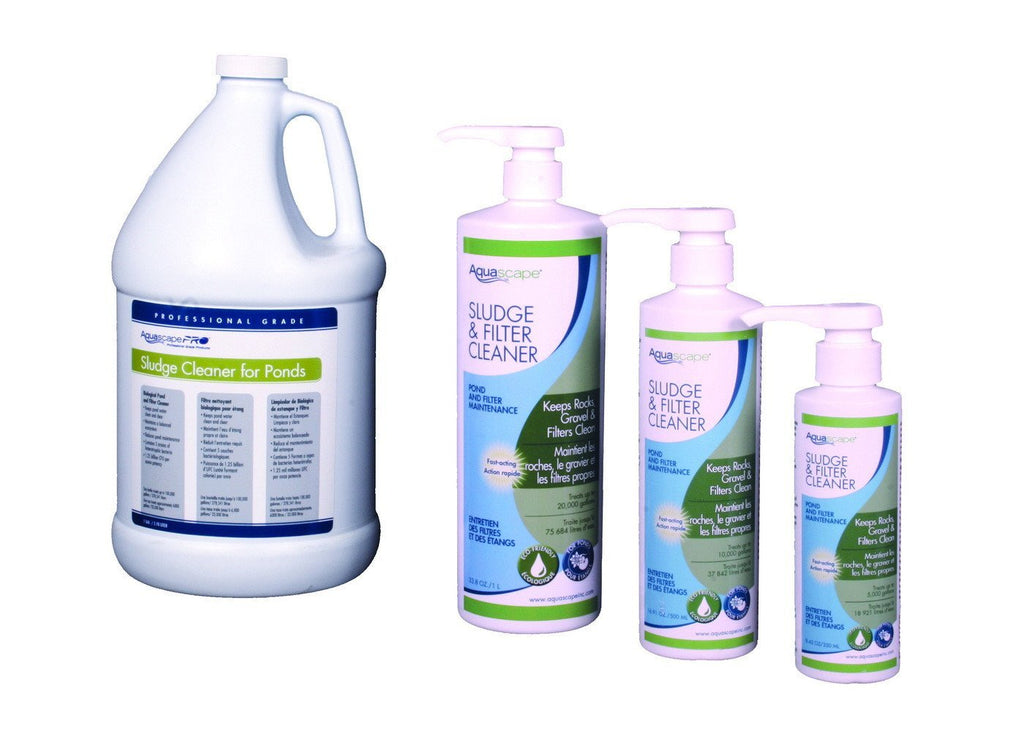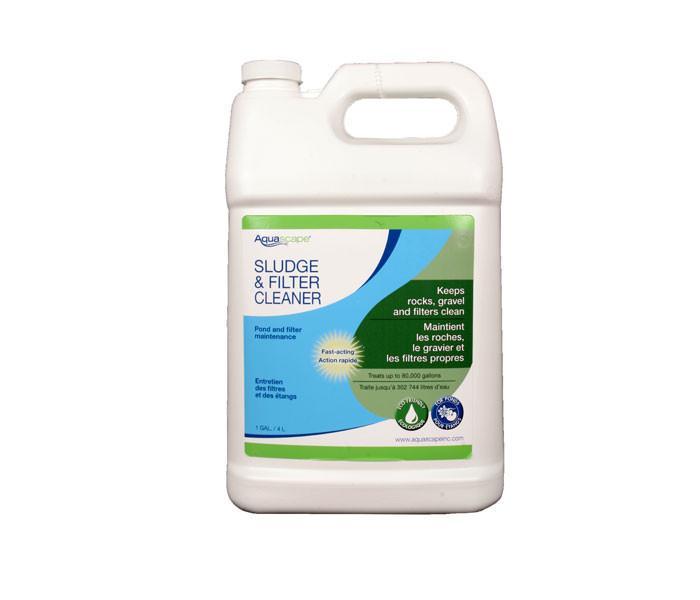 (NON-MEMBER PRICE)

Click Here to Sign up
$ 0.00
Aquascape Sludge & Filter Cleaner/Liquid
Model: 98889
The best way to keep sludge from building up in your pond is to keep your water biologically balanced. 

Aquascape's Sludge Cleaner contains five strains of heterotrophic bacteria. These natural cleaners are able to get into those hard to reach areas like inside your filter pads and in between rocks.
Sludge Cleaner helps create a balanced ecosystem
Contains helpful humic acid & marigold
Concentrated - each ounce contains 1.5 billion Colony Forming Units (CFU)
8.5 ounce size treats up to 5,000 gallons
16.9 ounce size treats up to 10,000 gallons
33.8 ounce size treats up to 20,000 gallons
1.1 gallon size treats up to 80,000 gallons
Manufacturer's Description
Aquascape Sludge Cleaner contains 5 pure strains of concentrated heterotrophic beneficial bacteria. This combination of natural cleaners helps to maintain a strong biological balance in your pond while quickly cleaning between rocks, gravel and keeping filter pads from becoming quickly clogged. Aquascape Sludge Cleaner maintains a strong biological balance providing clean, clear and healthy water conditions.